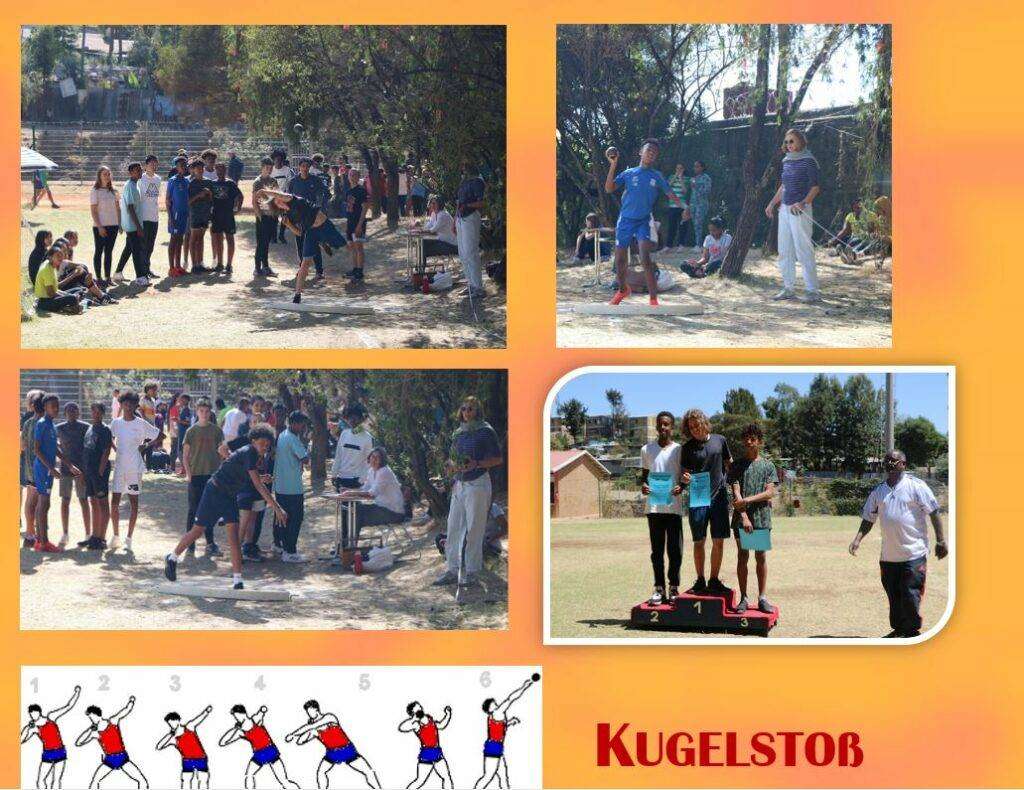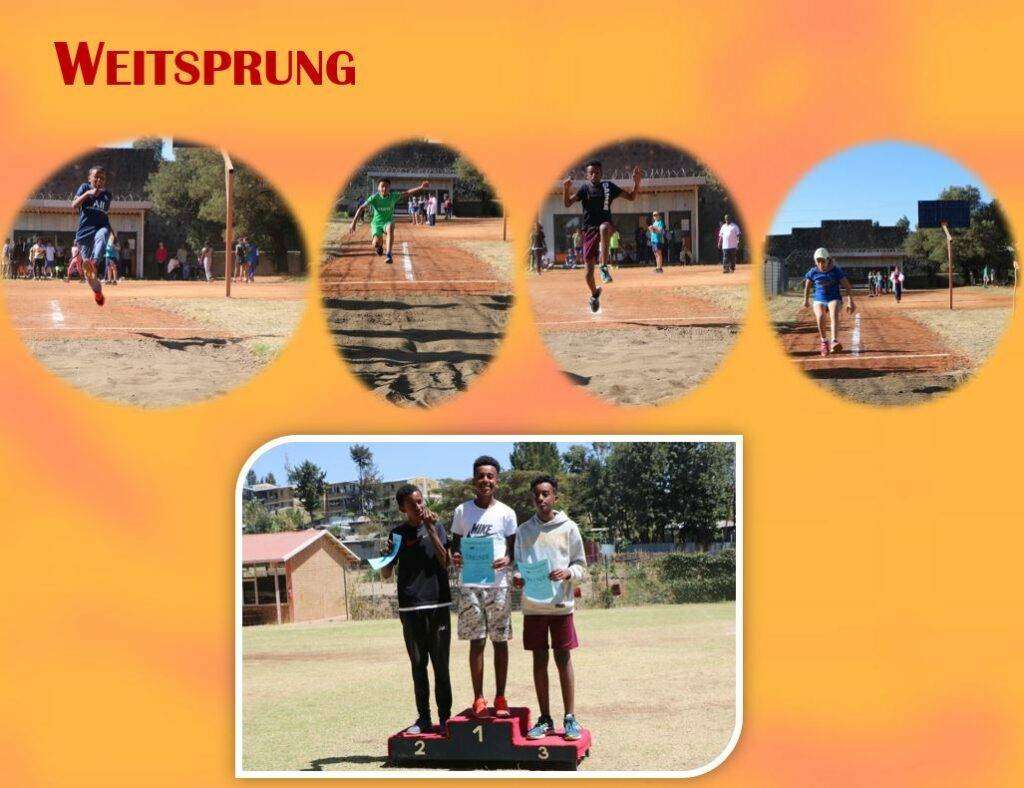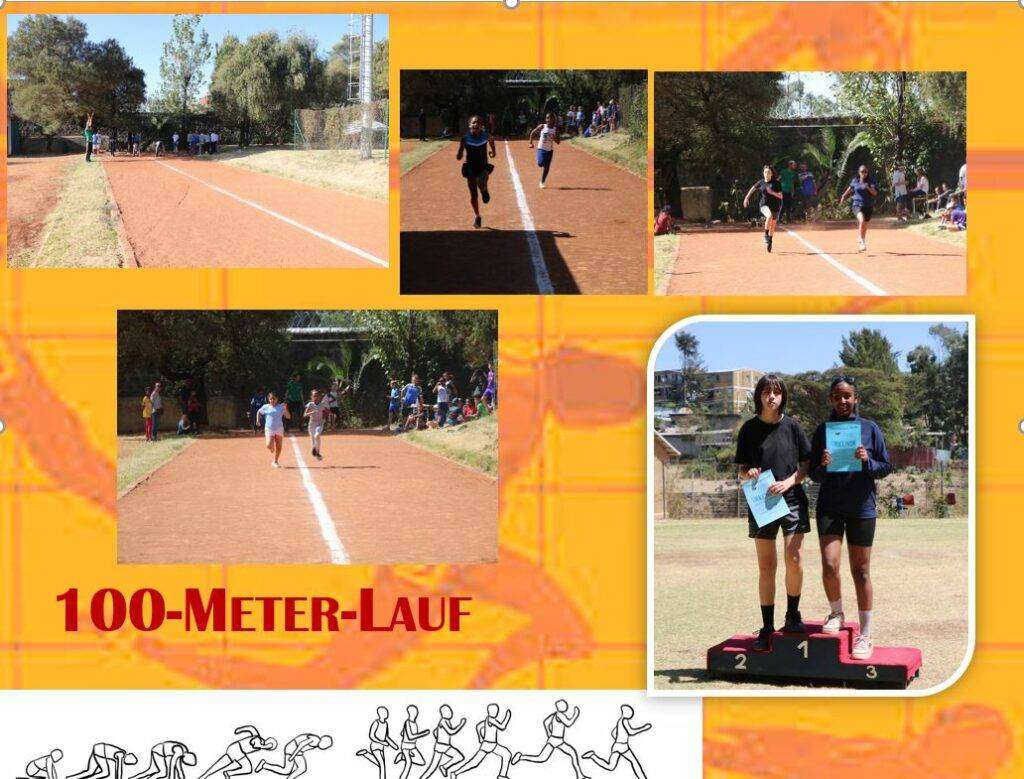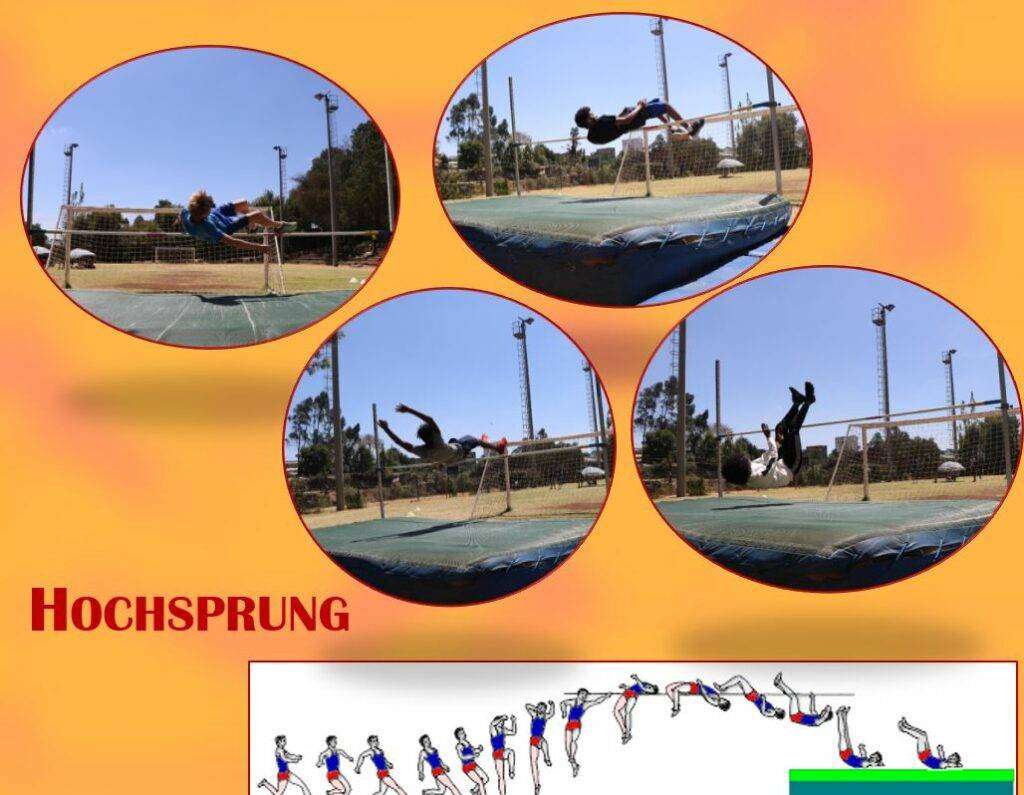 ANNUAL SPORTS DAY
Every year we celebrate our Sports Day in the month of February. It is one of the most loved events of the year; the students very longingly look forward to it. The arrangements for this annual year sports day started two days prior to the actual event starting with students practicing during school hours. On these sport event students from secondary I and secondary II participated in four different groups.
List of activities
Our school head, Dr. Martin Nutz welcomes and addresses the esteemed gathering of students and parents.
The program starts with 75m short distance sprinting by group II.
Students participated in various field and track events like the long jump, high jump, ball throw and short distance sprints (50m ,75m and 100 m) respectively.
Finally, the winners are honored and awarded.
This Sports day develops a sense of friendliness among students and improves their team spirit. It helps students to mature mental and physical toughness. The school considers that sports is a vital part of education and in our school students are taught various sorts of games and are taught gross motor skills in very early stages to keep their value in life.
Text: Dawit Addis
Fotos Copyright: DBSAA