"Wow! The students of the DBSAA have sown 1000 seeds within a few days!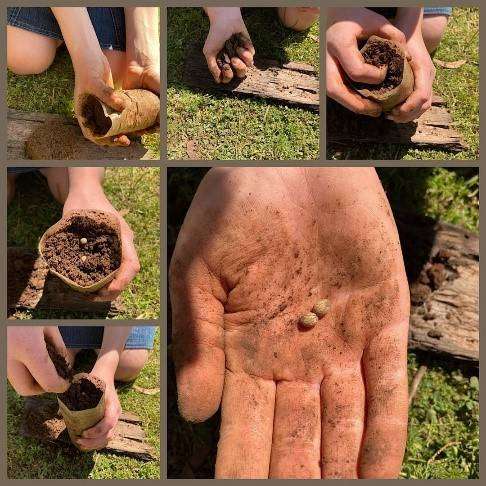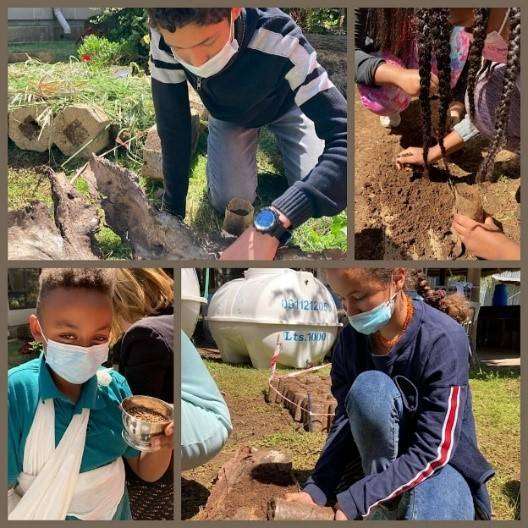 This planting campaign was made possible by a cooperation with Let's plant e.V. and the Ethiopian Environment and Forest Research Institute. Thanks to the support of the German association as well as the Ethiopian Institute, which are committed to the reforestation of degraded land, seeds for olive, juniper and coso trees, suitable planting soil, watering cans, wood etc. could be procured. Thus the starting signal for Let's plant Addis was given at the beginning of November:
A truck brought bags filled with soil to the school, which were distributed by the pupils and teachers to the planting areas of the secondary and primary school. After watering the soil for a few days to prepare it, the kids were allowed to get started. In class groups, the pupils arrived to plant the three seed varieties in the soil under the guidance of the CAS group and the teachers. The enthusiastic pupils quickly took the initiative and organised themselves to distribute, use and water the seeds properly. To protect them from the sun, they then covered the plant boxes with grass. The pupils' help is also needed after the planting campaign, as the already sprouting plants need to be watered regularly and with the right size. Each class therefore takes part in the daily watering in turn. In this way, the pupils remain in contact with "their" garden and can observe the growth process of the seedlings. In June, before the next rainy season, they are planted out and are then big and strong enough to grow and flourish without the care of the students.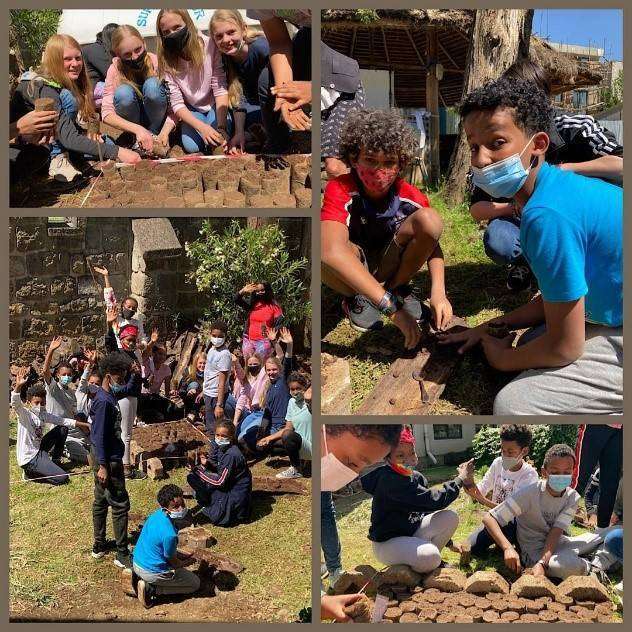 Lena, class 7, reports: "On Friday, 13 November, our class helped with a CAS project which is to contribute to the reforestation of the forests in Addis Ababa. We planted seeds in soil which were already ready for us. Because everyone did his or her own job, things went quickly. After one lesson everything was as good as finished!

Download article about the campaign in "Bonner Stadtanzeiger" (German daily newspaper)
In cooperation with:
Let's plant e.V.
https://www.lets-plant.org/
Ethiopian Environment and Forest Research Institute
https://www.eefri.org/